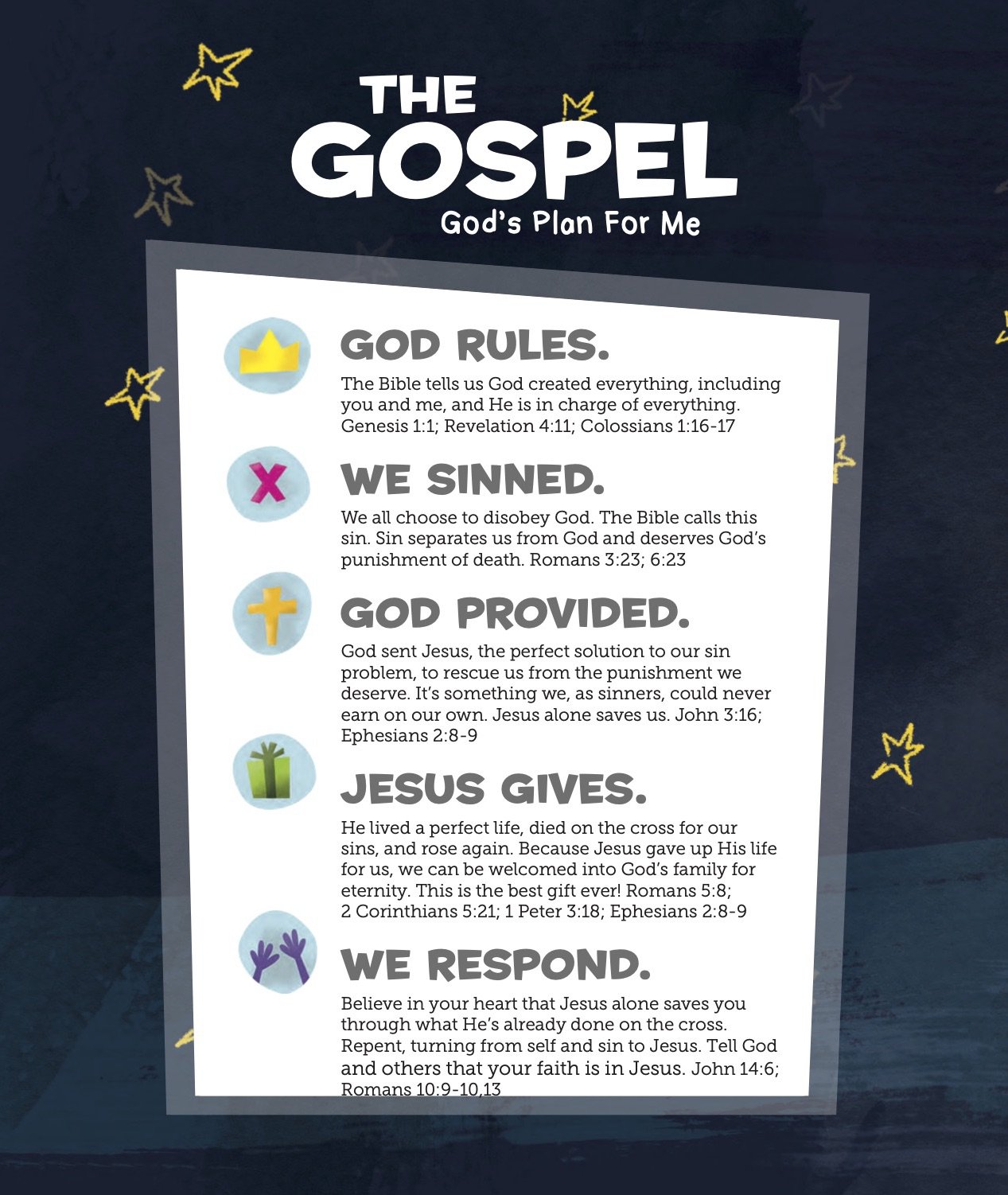 Theme of the Month | Bedrock Pre-k & Kids
We have changed curriculums and our kids are learning the same bible stories from Prek-5th grade, just taught in different ways! We are now moving into quarters. For this quarter, we are answering the key question: Why did God create everything? He created everything for His glory and for our good. God created people in His own image and provides for them. People are special because God made them to live forever with him, and through Jesus, we can have eternal life with God, just as he planned.
During our weekly bible story, we are applying these 5 truths:
God Rules: God created everything and is in charge of everything.
We Sinned: We chose to disobey God and that separates us from him.
God Provided: He sent Jesus to rescue us from the punishment of our sins.
Jesus Gives: Jesus died on the cross for our sins and we can be a part of God's family for eternity.
We Respond: We respond by showing Jesus and Jesus alone is what will save us. Our faith needs to be in Jesus.
Check Out Our Prize Shop/Challenges!
A Day in The Kids Ministry at Bedrock Community Church
At Bedrock Community Church our kids (infant through 5th grade) experience safe, age-appropriate environments where they learn about Jesus in a creative and relevant way. Here is how each day is broken down:
10:00 - 10:10: Check-in/Freeplay
The kids begin by having free playtime. With COVID, we are asking that kids keep their masks on and play at an arm's length away from their friends.
10:10 - 10:20: Activity I
The kids spend about 10 minutes doing an activity that introduces the bible story but also allows them to connect with the other kids and the volunteers in our kid's ministry.
10:20 - 10:40: Bible Story/Video Time
We have a bible story each week that has its own bottom line/takeaway for the day.
10:40 - 10:50: Small Groups
This time is very special to the volunteers in our Kids Ministry. During this time, we write a set of 4-5 questions that go along with the story for the week. These questions are "conversation starters" that allow us to spring off into conversations with the kids about their life, and where we are possibly able to help a child who needs it. This time allows them to speak in a more private manner because we generally like to keep these groups to 5 kids or less. We also go over their memory verse during this time and talk about our sponsorship in Guatemala.
10:50 - 11:00: Activity II
This is another activity that we have the kids do, that also relates to the story or a current holiday (for example, we made hearts for Valentine's day with our names on them).
11:00-11:10: Freeplay
We believe that kids learn well during play, so we have a designated time that the kids are able to play with the toys in the classroom or go outside and play on the playground.
Your First Visit
Here's what to expect when visiting Bedrock Kids for the first time:
First, find the area marked: Check In. There we will meet your family, check your child into our system, and tell you how the day will go.
Upon checking in for the first time, we will ask for the following personal information (NOTE: We value your privacy and will not share this information with anyone):
Parent/guardian name(s)
Child's name
Child's birthdate
Home address
Phone number
Any special instructions (allergies, special needs) for your children
How Check-In Works
Before Service: You can check-in your child at our check in station. After finding your child's name in the database, you and your child will be given matching name tags that are exclusive to your family and your visit. Your child will need to wear the name tag portion while you hold on to the matching tag.
After Service: After the service is complete, you will return to your child's room and show your tag in order for your child to be released back to you.
During Service: In the event that we need to contact you during the service, your child's identification code will appear on the screen. We ask that you exit the auditorium immediately and look for a staff member or volunteer who will direct you to your child's room.
Meet our Kids Director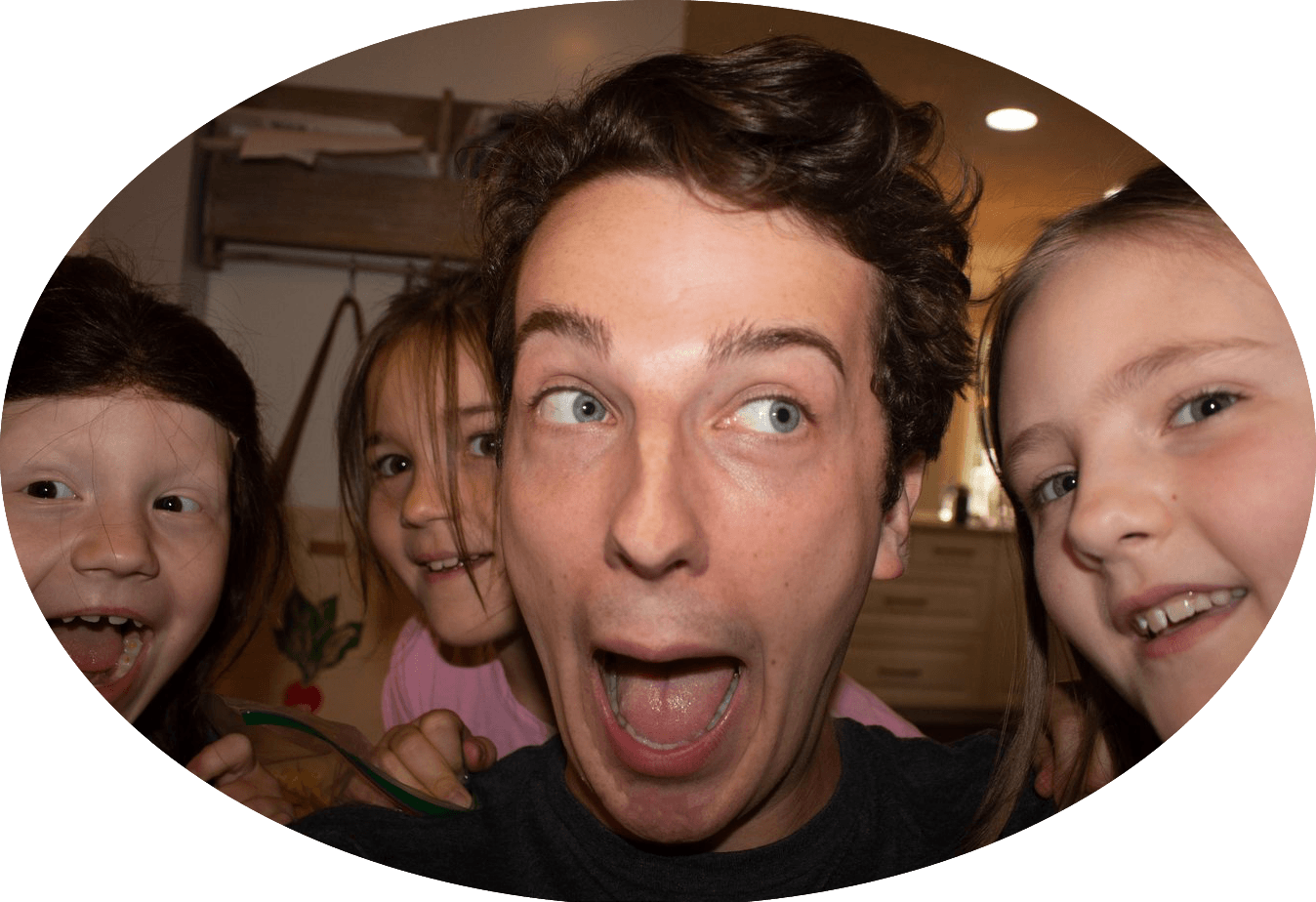 Hunter Mosher began working in Bedrock Kids in November of 2018. He has loved every Sunday since! He enjoys teaching the kids the word of God and showing them how much God truly loves them. He is studying to become an elementary school teacher and is scheduled to graduate next year!
Got questions?
If you have further questions concerning our Bedrock Kids experience or visiting Bedrock Church with children, simply click the button below and get in touch with us!