Welcome to our 2021 Trunk or Treat!
Welcome to our second annual Trunk or Treat! We are so excited to put this event on.
Come Decorate a Car!
We will block off a section of our parking lot for families to park their cars and decorate to whatever theme they choose! Pinterest is a great resource for ideas. Participants will be able to vote for their favorite car. The car with the most votes wins a prize for its trunk! Make sure you bring plenty of candy to pass out!
Trick or Treat!
Dress up, bring your kids, and come trick or treat with us, no need to decorate a trunk!
Festive Fun!
We will have face painting, a hayride, and plenty of treats for your kids!
When?
This event will be on Saturday, October 30th. We ask that those who are decorating a car come at 5:00. Trick or Treating will begin around 5:45 and go until 8:00.
Where?
Trunk or Treat will happen at 5755 SW Erickson Ave. Beaverton, OR 97005.
We can't wait to see you there! Sign up below!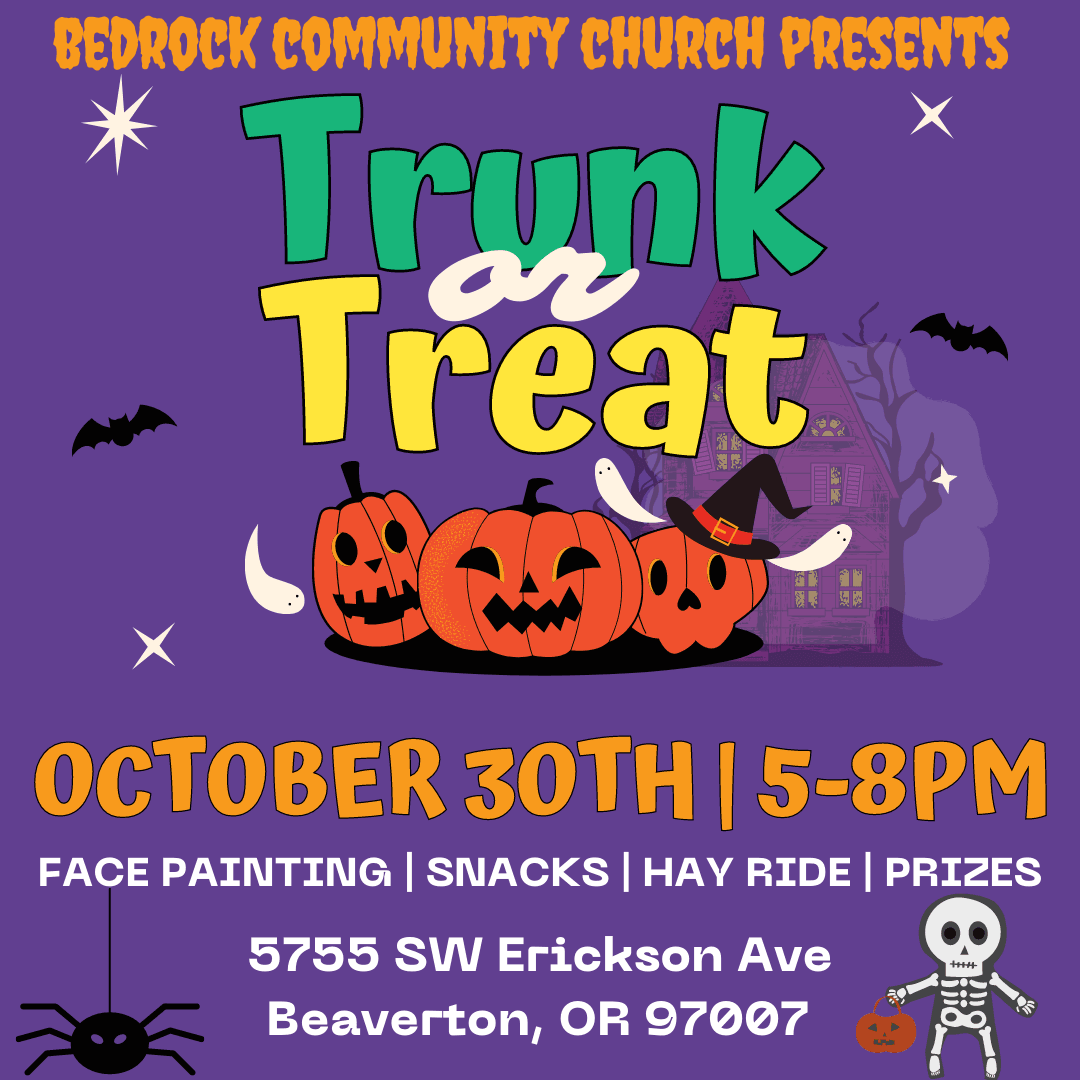 SIGN UP HERE!